iBwave Design allows users to design and deliver in-building wireless networks smarter and faster than ever before. iBwave Design - the best-in-class network design software
iBWAVE DESIGN
THE INDUSTRY SOFTWARE STANDARD BEHIND OVER 500,000 CELLULAR & WI‑FI NETWORKS WORLDWIDE.
So many indoor wireless networks to be designed, so little time. But with iBwave Design, the industry standard for designing indoor wireless networks, your network project lifecycle is streamlined so you can design and deliver wireless networks smarter and faster than ever before. Import floor plans, design using a database of over 37,000 parts, simulate your network in advanced 3D for both coverage and capacity, and easily produce key project reports. Over 3,000 companies around the world have trusted iBwave Design to deliver over 500,000 indoor wireless networks worldwide.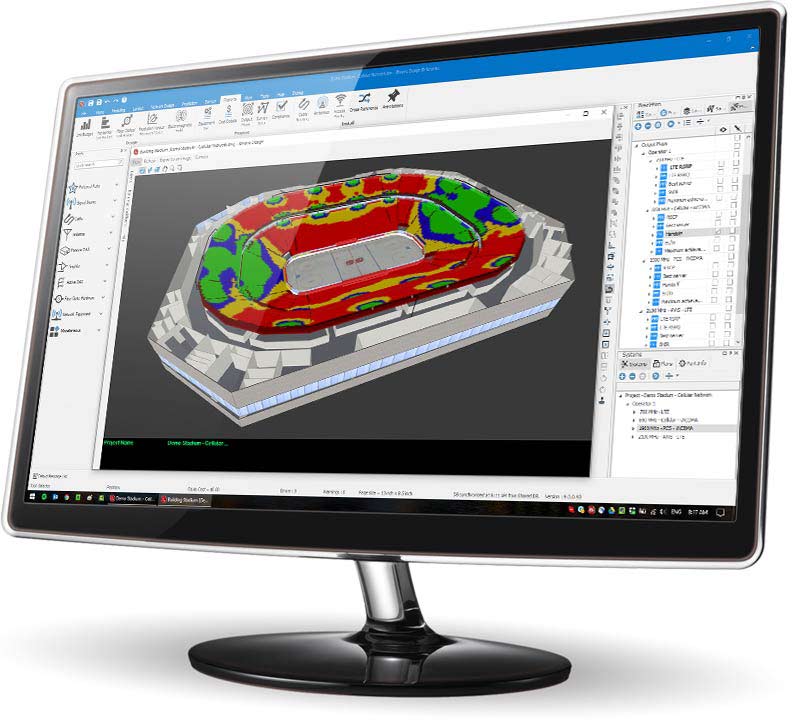 With 5G NR functionality in iBwave, we can be competitive and meet the demands of our customers.
- RF Engineer, iBwave Design User –
With iBwave Design, I can do quick and precise design and implementation for 5G systems.
– Daehyun Kwon, RF Specialist –
I can cover a facility with 5G small cells for the major carriers with confidence. It works as engineered and we consistently complete successful projects and generate revenue for the company!
- RF Engineer, iBwave Design User -
Without a doubt, iBwave spared us many hours of work. We not only built a network to support the 15,000 people that the stadium can accommodate but we also delivered it within record budget and timescales – within a third of the time when compared with conventional methods.
- Peter Liseborg, Senior Net Planner for Telenor Denmark -
How can iBwave Design help you?
Accelerate productivity, grow revenues
Automate your design process and deliver more projects in less time. Then watch as your project pipeline, revenues, and market share grow as a result.
Components Database (over 37,000 parts and counting)
Drag and drop network parts onto your floor plans from our database of over 37,000 accurately-modeled network elements. Antennas, small cells, cables, access points, fiber hardware - if you design with it, we probably have it. And if not, we'll quickly add it.
Network Design Automation
With automatic link budget calculations, automatic AP placement, automatic cable alignment and cable length calculations, smart antennas contouring for live signal strength predictions, and built-in error validation the network design process will be automated and the time it will take you to work on and deliver finished network projects will be drastically reduced.
Multi-technology support and asset sharing
Design DAS, Wi-Fi, small cells or public safety networks all in one solution and save time by sharing design assets layouts, modeled buildings - across all projects.
Floor plan importing
Quickly import your building floor plans from CAD, PDF or JPG files to design wireless networks. Easily assign materials to walls and surfaces and watch your buildings come to life in stunning 3D.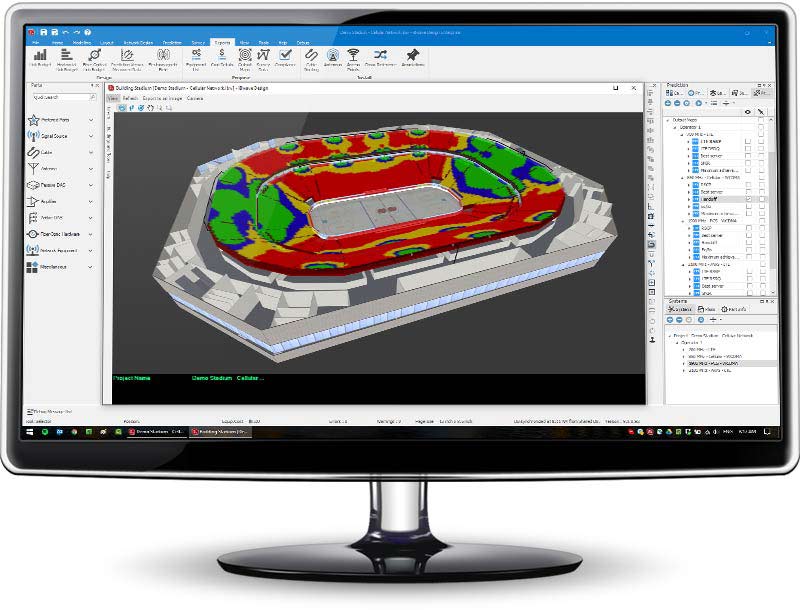 ---
Ensure high-quality wireless networks, win more contracts
Be confident the network quality you are delivering is the network quality your customer is expecting. And that your competition can't do better.
Advanced RF Propagation
Use our advanced propagation engine to simulate network performance and verify that coverage, throughput and capacity will meet your customer's requirements. View live signal strength prediction results as you design to save time, and exclude prediction zones from calculations to improve accuracy of compliancy reports and output maps. View prediction results in advanced 3D to troubleshoot potential issues before deployment - so you don't need to spend the time and money doing it after.
Capacity Analysis
Use our advanced capacity analysis engine to simulate multi-technology network usage and verify that your customer's capacity requirements will be met. Add hotspots to your design to ensure proper peak usage requirements.
Automatic Error Checking
Catch and fix design errors before you deploy with automatic error checking. Establish thresholds, customize warnings and errors, and view errors on-screen as you design.
Output Maps and Compliancy Reports
Impress your customer by sending them a detailed report to show them the predicted performance of the network and how it complies with their performance KPI's. Include a 3D image of the customer's building showing prediction results - or send them the design file so they can view it themselves in our free read-only software iBwave Viewer.
---
Optimize your designs, reduce your project costs
Eliminate the costly risk of deploying with more equipment than necessary by simulating your network before deployment and getting insight into the most optimal design.
Network Simulation
Simulate exactly how your network will perform with our advanced propagation and capacity analysis engine. View RF coverage maps, throughput calculations and capacity analysis in 3D to ensure that the only equipment purchased and deployed is the equipment that is necessary.
Equipment list and project cost reports
Easily generate an equipment list and project cost report to get an accurate estimate of what will be required for deployment and how much the project will cost. Review detailed design information and associated costs and gain valuable insight into where designs and costs can both be optimized.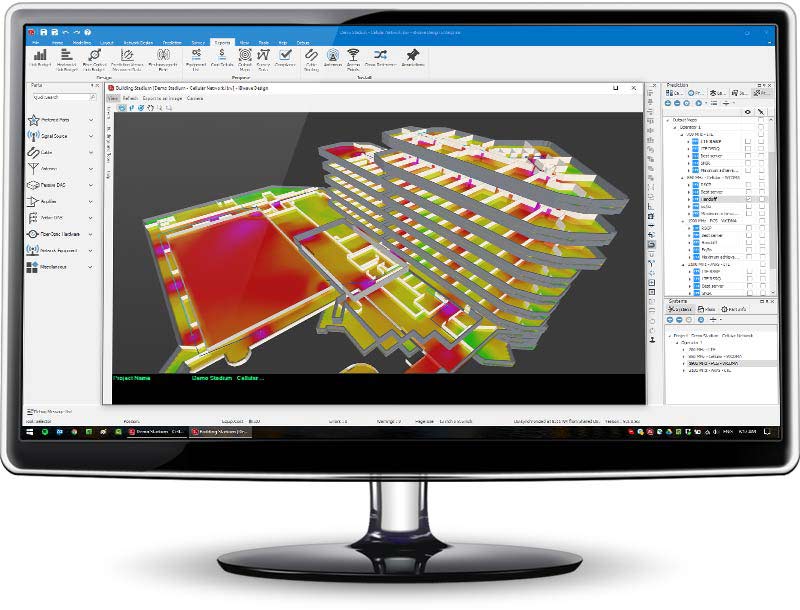 ---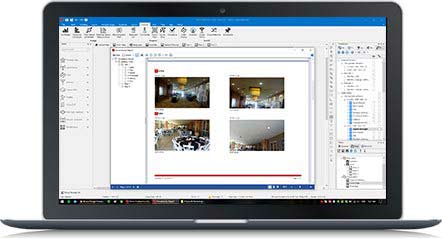 Standardize your documentation, save time
Ever spent too much time trying to review documentation you receive in various formats and trying to make sense out of it? iBwave Design solves that.
.ibw File Format
When you use iBwave Design you are joining an entire community of operators, OEMs, integrators, and wireless professionals from around the world who have all adopted the industry standard file format, .ibw. By using the same format as so many others, working on wireless network design projects with external stakeholders will be much easier. Reviewing documents will take less time and sharing files will be much simpler. Stakeholders who don't have iBwave Design can download iBwave Viewer, our free read-only version of iBwave Design.
Customized Templates
Create project templates to standardize your project documentation with prediction legends, performance KPIs and other important RF parameters that enforce consistency between all the designs you have to review. No more headaches from trying to understand individual proposals or validate calculations that are sent in various formats.
---
Collaborate more easily, deliver projects faster
Make working together with your team, your customer, and other project stakeholders easy.
iBwave Mobile Integration
iBwave Design is seamlessly integrated with our mobile apps to streamline the wireless network design process from site walk to final delivery. Have a field team collect measurements and start a preliminary design on-site with iBwave Mobile and then save the information to the cloud where the office design team can enhance and finish the design with iBwave Design.
iBwave Unity Integration
With integration to iBwave Unity, you have the ability to manage all of your sites and projects from a single location. Create a site once, share assets across projects, and always be synchronized with other members of your team with iBwave Drive. Easily set project tasks, assign resources and provide accurate project estimates. Track your projects from start to finish, always staying in sync. And most importantly, have the comfort knowing that in case of disaster or unforeseen outages, your project files and documentation can be quickly recovered.
iBwave Viewer
Make it easy for your customers and other project stakeholders to view designs by providing them with iBwave Viewer, our free read-only simplified version of iBwave Design. Customers and stakeholders can easily open design files, run their own reports and view designs with prediction in 3D.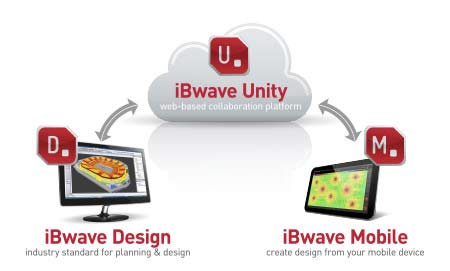 Discover the right version for you.
Not every wireless project you do will require the same RF design capabilities. Find the version of iBwave Design that works best for you.
iBwave Design Lite
The best choice if you need an entry-level in-building wireless network design software for small to medium size projects.
---
Recommended for:
iBwave Design Enterprise
The best choice if you need an advanced in-building wireless network design software for larger and more complex projects.
---
Recommended for:
| | iBWAVE DESIGN LITE | iBWAVE DESIGN ENTERPRISE |
| --- | --- | --- |
| Supported wireless technology | | |
| Cellular (5G) | | |
| Cellular (4G, 3G, 2G) | | |
| Wi-Fi | | |
| Public Safety | | |
| Others | | |
| Supported architecture | | |
| Passive DAS | | |
| Off-air repeaters | | |
| Small Cells & Access Points | | |
| Fiber backhaul | | |
| Active DAS | | |
| Wi-Fi | | |
| Small Cells | | |
| Public Safety | | |
| Building modeling | | |
| Model linear and curved walls | | |
| Horizontal surfaces | | |
| Inclined surfaces | | |
| Multiple buildings | | |
| Design automation | | |
| Database of components | No active DAS, No fiber cables | |
| Coverage propagation maps | Propagation module | Propagation module |
| Optimization maps | | Optimization module |
| Capacity analysis | | Optimization module |
| Collection tools integration | | Collection module |
| Project documentation & reports | Limited | Full set |
| | GO TO iBWAVE DESIGN LITE | GO TO iBWAVE DESIGN ENTERPRISE |
iBwave License Manager (ILM)
The better way to manage your iBwave Design licenses.
With iBwave Design, you have an option of 4 different license models, each one designed to accommodate licensing needs based on how many users you will have as well as the time zones you will need access to.
LICENSE TYPE
WHAT DOES IT COVER?
WHO USUALLY USES IT?
Single

1 user can access a single iBwave Design license
1 personal computer

Power user of iBwave Design who needs a dedicated license on his PC

Shared

Maximum 5 pre-assigned users
1 user can access at a time
Restricted to one continent (Americas, EMEA, APAC)

Small to med companies
Companies without offices in more than one continent

Global

Maximum 10 pre-assigned users
1 user can use at a time
Access to the iBwave License Manager portal
Not restricted geographically

Med to large organizations
International companies with offices in more than one continent

Server

Install iBwave Design on a shared server, virtual environment or Citrix
Unlimited number of users
1 user can access at a time
Not restricted geographically
Need a permanent network connection to the server

Organization who want to leverage server horsepower for increased performance
Organization who want to use a shared server for propagation and liberate the workstations for other work
Organization who want to facilitate deployments and maintenance
Not sure which license is the right one for you? Contact your
sales representative
and we will help you figure it out.
About iBwave License Manager (ILM)
iBwave License Manager (ILM) gives you access to a web-based portal to view and manage all of your licenses for iBwave Design.
This makes it easy to optimize the usage of your iBwave Design licenses, ensuring that managing who has access to your limited number of licenses is a quick and painless process.
Here are more details of what ILM provides you:
A list of all your iBwave Design licenses
The ability to easily add, remove or block users associated to your Global licenses
Reports to track license utilization and blockage statistics