iBWAVE REACH
ACCELERATE THE DESIGN AND DEPLOYMENT OF YOUR WIRELESS CAMPUS NETWORK DESIGNS.
iBwave Reach seamlessly integrates with your macro design tool and our flagship solution iBwave Design, enabling you to design and deploy campus networks by taking into consideration the macro signal penetrating inside the building and the leakage of the indoor signal on the surrounding area of the venue. With proven prediction accuracy and streamlined approach to wireless design, iBwave Reach will speed up your project lifecycle while saving costs and ensuring an optimal end user experience.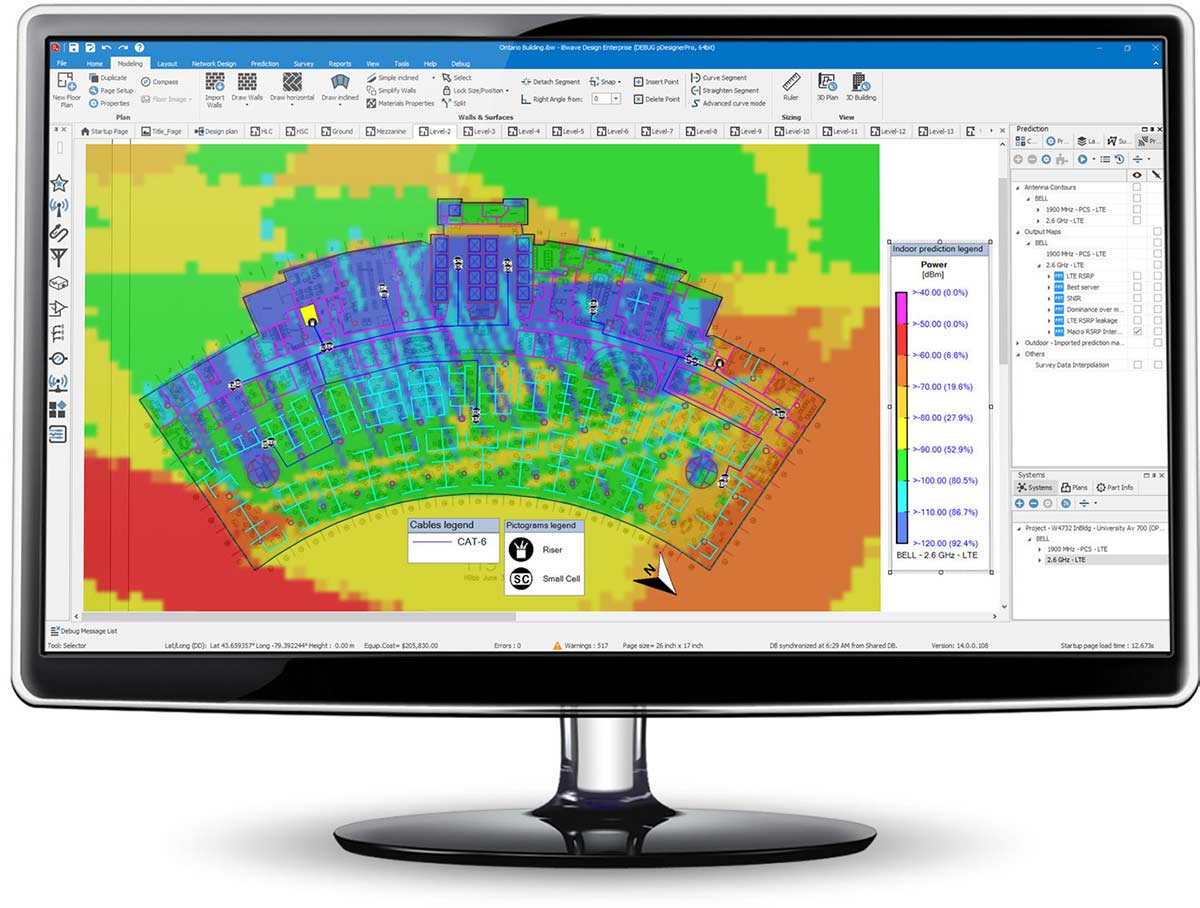 Faster and more accurate campus network design and deployment
Accelerate the design of large multi-technology campus wireless networks with an integrated solution that bridges the gap between indoor & outdoor design, minimizes site surveys and has a proven track record of accurate prediction that delivers flawless user connectivity.
Watch video to learn more about iBwave Reach and campus network design
Why is this good for you?
Want to know more about designing better in‑building networks?
With iBwave Design, your network project lifecycle is streamlined so you can design and deliver wireless networks smarter and faster than ever before. Import floor plans, design using a database of over 35,000 parts, simulate your network in advanced 3D for both coverage and capacity, and easily produce key project reports.