Building modeling
Scope of offered service
Customers provide building floor plans in one of the following formats (.dwg, .dxf, .jpeg, .bmp, .tiff, .gif or .pdf). iBwave models the floors of the building in an iBwave Design Project file (.ibw) using walls, horizontal surfaces and inclined planes. This .ibw file will then be provided to the customer to continue with the RF design work.
What is modeled: walls, floors, stairs, escalators, stadium seating areas, building textures
Project types: Offices, hotels, shopping malls, stadiums, metro/subways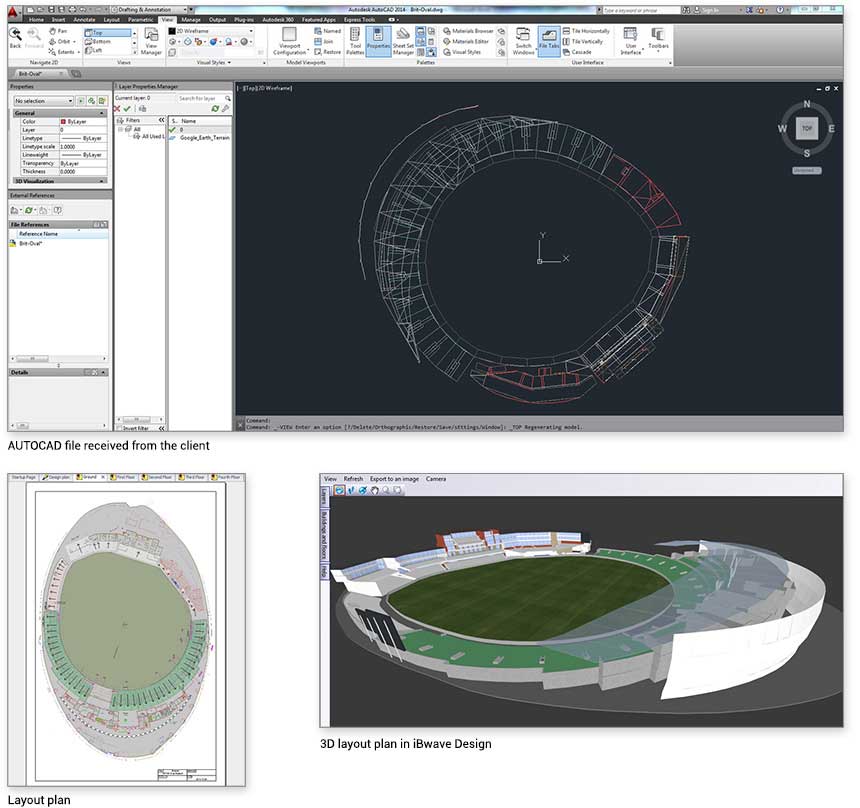 Benefits
Accurate building 3D representation valuable throughout the entire project lifecycle
Project is propagation and optimization ready in iBwave Design
RF engineers can focus on RF design
Offload peak design periods
New users can start to deliver projects faster
Improved visual presentation for tenders and proposals
Deliverables to customer
iBwave Design Project file - .ibw
KML file of geo-located buildings
What building modeling services do not include
Adding manufacturer components into the design
Replication of existing iBwave designs
A complete DAS design
Project quotation
In order to provide a quote for modelling services, please gather the following information and send it to your local iBwave Sales Rep.
Project Name
Type of venue
# of Floors
Square footage of each floor
Target completion date
Detailed Floor Plans (.dwg, .dxf, .jpeg, .bmp, .tiff, .gif or .pdf)
CONTACT US FOR MORE INFO